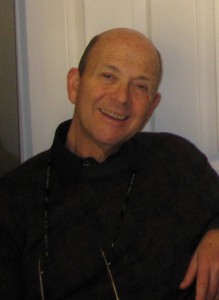 Michael was born in Golders Green,  London, in 1938 to parents of German/Polish descent.  During the war his father moved the family to Edgware on the assumption, wrongly,  that it would be less likely to be bombed.  After the war the family moved to Hendon where Michael lived until we married.
Michael did well at school but his father, being a business man, was concerned that Michael would become an eternal student and not appreciate the value of hard work.   So, at his father's suggestion, Michael left school at the age of 16 and began an apprenticeship in the scrap metal trade.   Here he received another form of education by being exposed to the Cockney working classes and their gift of the gab.   A totally new experience for a nice Jewish boy from North London.  Needless to say he enjoyed the exchanges and often spoke about his time there with great warmth.
While working during the day Michael attended night classes at Hendon Tech. where he took his A levels finishing a year ahead of his former classmates.
He applied for an evening course at the London School of Economics.  The interviewing board were most interested in what he was doing wanting to know exactly what Michael did at the scrap metal works. Apparently they were not used to working lads applying for university places.
He was offered a day time place and his father was thrilled and immediately agreed that he take this up and so he became the first of his generation to enter the academic world.  Michael received his Bachelor of Science (Economics) degree from LSE and was advised that if he wanted to enter the world of investment he should also become a Chartered Accountant.
On completion of his accountancy diploma he went into Merchant Banking.   As the years progressed he became a fund manager at Philips and was then head-hunted into stockbroking.  Having such a gentle nature he discovered that he was not really suited to the rather harsh world of stockbroking and he eventually left and became the UK Equities Manager at the Post Office Pension Fund. He found his last month in stock-broking highly amusing.  Everyone had to be very nice to him as he was about to become the manager of one of the biggest pension funds and a potential client.
I met Michael in 1966 while I was in London for a year.  It was at the time that he was working in Merchant Banking and my then flat mate was working with him.  It was at one of the many parties we threw that I met Michael.  We went out for about six months and as nothing seemed to be happening between us I left London and returned to Israel where my family was living.
We corresponded regularly and after the Six Day war he wrote to say he was coming to visit me. They say absence makes the heart grow fonder and the night he arrived he asked me to marry him.  We arranged our wedding within three weeks!  He asked for more time off from work and his family flew out for the occasion. We had a 3 day honeymoon and he went back to his job in London and once he had found us somewhere to live I joined him.
We eventually moved to Muswell Hill where we raised our three children.
Michael always had Zionist leanings and when Sadat made peace with Israel he felt strongly that the country would take off economically and there would be opportunities for his investment expertise.  The year before we made Aliyah Michael attended the London Business School Sloane Programme – a one year course for mature students which he totally enjoyed.   He found the course stimulating, thought provoking and it dispelled many fears he had of new investment theories.   His final paper was on the Bond Market.
We moved to Israel with our three children in 1980.  It was not always easy and as much as Michael loved and believed in Israel there were many times when he found everyday life upsetting.  To his last day he was a total Englishman, in his code of living, his manners and his general way of life – afternoon tea every day!   And in memory of him I quote a poem that he loved by Rupert Brooke.  Although it's called "The Soldier" I believe it has a strong connection to Michael.
He was a devoted father and an adoring grandfather. He was my best friend for 47 years and I miss him dearly.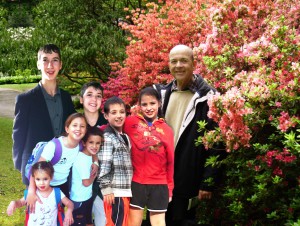 Bernice
Rupert Brooke
The Soldier
If I should die, think only this of me:
That there's some corner of a foreign field
That is forever England. There shall be
In that rich earth a richer dust concealed;
A dust whom England bore, shaped, made aware,
Gave, once, her flowers to love, her ways to roam,
A body of England's, breathing English air,
Washed by the rivers, blest by the suns of home.
And think, this heart, all evil shed away,
A pulse in the eternal mind, no less
Gives somewhere back the thoughts by England given;
Her sights and sounds; dreams happy as her day;
And laughter, learnt of friends; and gentleness,
In hearts at peace, under an English heaven.