Wedding of Jonna and Ian Imber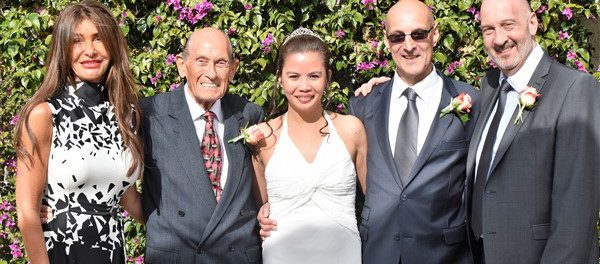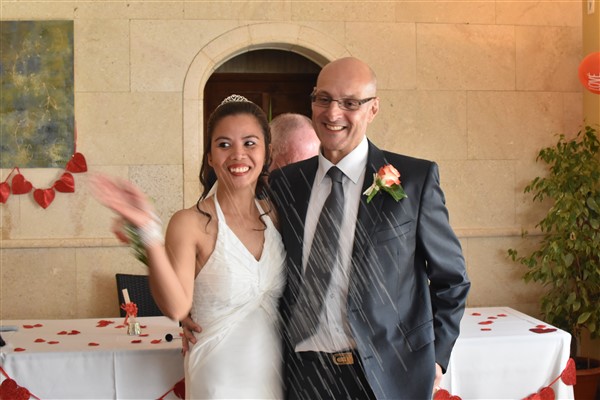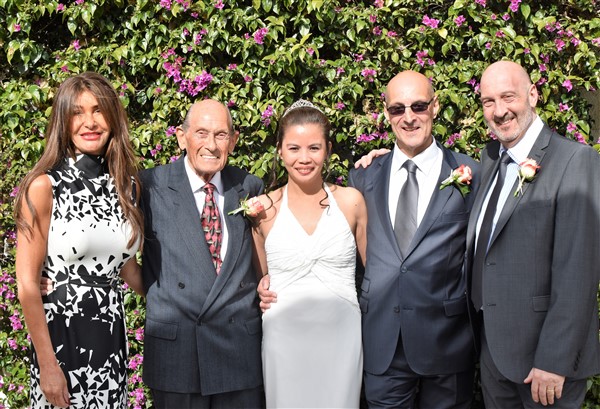 IAN & JONNA'S WEDDING
Everything was ready – the decorations were in place, the tables beautifully set for lunch and the guests had arrived. Pacing up and down in nervous anticipation was our Ian, the Bridegroom. Alongside him was his Best Man, Dad Brian.
Then we heard the words, 'she's arrived.' Very slowly down the path came a vision of loveliness dressed in white. The Bride was on her way. On one side, Ian's brother Sammy supported her and on the other side, Sammy's wife Wendy guided her along.
We all stood to greet the Bride. This radiant, happy and beautiful lady entered and walked towards her waiting Groom. Both gazed lovingly into each other's eyes – eyes that were moist with tears of happiness. Cameras clicked to capture this joyous moment as can be seen from the attached photos taken by Geoff Hurst.
A moving ceremony took place which included reading by Sammy Imber and Rona Hurst. To finish in traditional style, Ian stamped on a glass and 'Mazel Tov' rang out. Ian kissed his new wife, Mrs. Jonna Imber.
This beautiful Bride has captured the hearts of the whole Community with her warmth and emotions. We all wish them good health, happiness and luck in their future life together.