A Very Special Synagogue – Observations from a regular visitor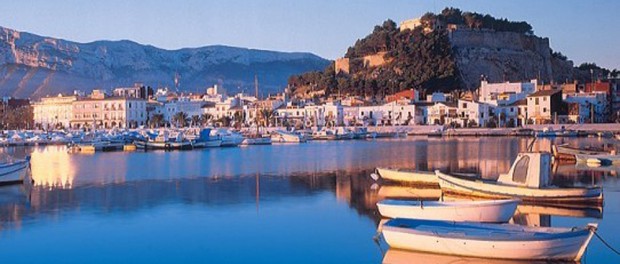 The question that we are asked, more than any other, is why do you keep going back to Javea? Why don't you go anywhere else? To Hilary and I, the answer is quite simple – the community is what draws us back here time after time.
We have been coming to Javea for nearly fourteen years, but it was only some eleven years ago that we were introduced to the Shul in Benidorm and to the wonderful people who very quickly became our friends. Our early visits were for a week at a time and were solely for a quick break in the sun. As we realised that Javea was a wonderful place to spend time, our time here extended to two-week holidays.
Then in 2008, our cousins, who by this time had bought their own villa, introduced us to the Shul and its members. We were welcomed into the community by each and every person and we were made to feel so much at home that we then decided that we would rent our own villa and come out here more frequently. Since 2008, we extended our visits and were spending some nine weeks a year here, spread over the year. In April 2018, having just retired, we moved to Javea permanently and have not regretted a minute of the time we now spend here.
Each time that we were here, we were welcomed back into what has now become " our family" as if we had never been away and we slotted back into life here, amongst all of the people that we love to be with. Had it not been for the shul and its members, would we feel so much at home – the answer is definitely no. Were it not for the shul, would we have found such a wonderful circle of friends – absolutely not. You always wonder, when going to a different community, whether there will be cliques from which you will be excluded. Well, we can categorically confirm that this is not the case in this tremendous community.
To anyone who is looking for a home from home, whilst on holiday, we cannot recommend this community highly enough. The shul service is only on a Friday evening but you will be welcomed into the fold by warm, caring members who really want to grow the community, even by the occasional holidaymakers and who will make you feel so welcome that you will not hesitate to keep coming back, as we then did, time after time.
For anyone who is thinking about coming to this area and wants to know more about the community, we are more than happy for you to e-mail us at philip@thebowicks.co.uk and we will happily tell you why we believe you will be warmly welcomed into La Comunidad Israelita de Alicante.
And finally………. once again, having moved permanently to Javea we could not have made a better move.
Hilary and Philip Bowick