What led these wandering Jews to The Costa Blanca – Shirley and Laurence Baehr by Helena Greene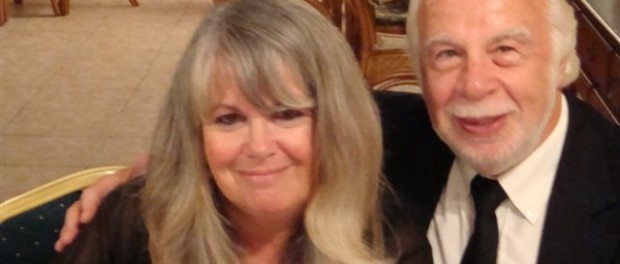 Shirley's father, Sonny Natanson was born in England. Unfortunately Sonny's German-born mother Sophie died when he was only two years old and his sister, Stella a little older. Their father, unable to support two small children, placed them in a small orphanage run by Lady Montague. They were very happy there but boys could not stay beyond the age of 11 so Sonny went back to his father, now remarried. Lena Rubenstein, Shirley's mother was also born in London and took over the family handbag and leather goods business at the age of 19 on the death of her father. The whole large Rubenstein clan moved to Luton during the war and changed their surname to King – Lena's grandfather had been known as 'Alf the purse king' in Petticoat Lane. Lena and Sonny married in 1950 and moved into the Hendon home of Lena's mother where they lived all their married lives. They opened an up-market shop selling ladies' handbags and other leather accessories.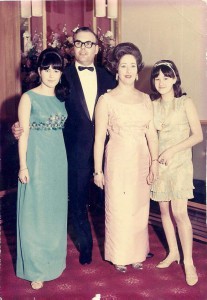 Sonny, like all the other children in the orphanage, had learned to cook for 30 people and always enjoyed cooking and baking for large numbers: whilst Lena loved her shop and being a businesswoman. Shirley was born in April 1951 and her sister, Helen, two and a half years later. After attending local schools Shirley learned secretarial skills at Pitman's College in Southampton Row. And at the age of 17 she got her first job as p.a. to the International Manager at Lou Grade's Pye Record Company, in Marble Arch.   Shirley soon realised that she had the biggest workload in the open-plan office she shared with all the other secretaries, but was refused a pay rise as she was too young.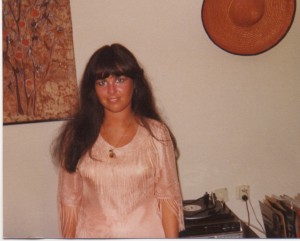 Enterprising even at that young age, one morning in 1969 when her boss was w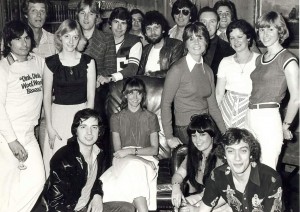 orking abroad Shirley left the office at 10.00 am to buy the Evening Standard. And there she found an advertisement for a similar job in another record company. After an interview with the International Manager (again) for which she dressed very smartly, in a green suit with matching leather gloves, Shirley found herself working for Apple Records in Lady Hamilton's house, in Saville Row. Shirley gradually gained more responsibility and liaison with EMI, who manufactured the records. When Apple records closed in 1975 EMI offered Shirley the job of label/product manager where she was the only female executive. Her portfolio of artistes included the Beatles, both as a group and individually (with whom she had built up a relationship during her Apple years), Cilla Black, Cliff Richards, Olivia Newton-John and Kate Bush – to drop but a few names we all recognise.
In the late 80s, Shirley joined a group for Jewish professionals. But before getting ahead of ourselves let's learn about Laurence's background. Laurence's Dutch paternal grandmother, Leonie, and German grandfather Josef lived near the border between the two countries, where Josef was a vet treating farm animals. His maternal grandparents Eva and Herman Sternberg ran a Kosher butcher's shop in Unterbach near Dusseldorf. Herman died in WWI and his name is on the war memorial at Unterbach, where Hilde (Laurence's mother) and her brother Max were brought up. In 1938 Hilde bravely returned to Germany after Kristallnacht to rescue her mother, her brother and his wife; she brought them to England and they all survived the war.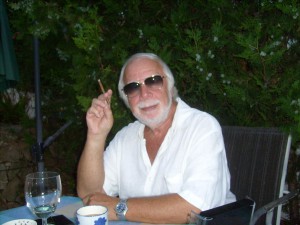 Laurence's father Paul gained doctorates in both law and economics at Bonn University, qualifying as a judge in criminal cases, but when Hitler came to power Paul realised the Nazis would never appoint a Jew as a judge, so he and Hilde left Germany for England in early 1933. The Jewish Refugee Association found them sponsors – Sidney and Bertha Hershman of Kilburn, London. Refugees were only permitted to do a limited number of jobs, so Hilde became the family housekeeper and the JRA sent Paul to agricultural college, hoping he would become a Zionist. Reluctant to go to Israel, he founded a company selling rubber mats and football studs. Hilde and Paul took on British nationality and married at Hampstead Town Hall in 1939; Laurence was born in 1941 and his sister Helen four years later. At the outbreak of WWII, as an enemy alien Paul became a prisoner of war on the Isle of Man, where he was offered the choice of remaining a prisoner or joining the Pioneer Corps. He chose the latter but feigned clumsiness to avoid the unpleasant job of digging latrines (although he knew quite well how to use a spade!) He also contrived to develop a fever if his feet got wet, so was too sick to march. Paul, obviously a very smart man, was quickly thrown out of the army and landed a job in a munitions factory, where he continued throughout the war. After the war the factory returned to engineering lubrication equipment and he remained there throughout his working life, eventually becoming Managing Director. After the war Paul and Hilde moved to Shirley, near Croydon, Surrey, where Laurence and Helen were raised. At the age of 18 Laurence decided that he had had enough of formal education and travelled around Europe for three months.
Home again he joined an accountant's office; his jobs included filing and manually adding up interminable columns of figures – he hated it. He then spent four years at Stoy & Hayward in the more interesting professional areas of company rescue and management consultancy before being head-hunted by Coopers & Lybrand where he qualified as a chartered accountant. It was now time to set up his own consultancy in corporate recovery, Baehr Lubbock Fine.
In 1960 Laurence met Ruth, who he married in 1964; Deborah was born in 1967 and Warren in '71: unfortunately the marriage broke up a few months later. Several years later Laurence was a founding member of a group of Jewish professionals and one day bumped into a beautiful dark-haired young lady as he was going into a meeting – he was immediately smitten. Fortunately Laurence was asked to interview her to see if she was suitable to become a member of the group – she was! Shirley and Laurence found themselves at the same parties and eventually started going out. After their second date Laurence said to Shirley "I think we could get on really well, but I must tell you that I am not looking to get married or have anyone move in with me". Shirley pointed out that Croydon was much too far from Brent Cross and that she would never consider living there! So a few weeks later Laurence let his apartment in South London and moved into Shirley's Hendon flat. They bought a house together in Mill Hill and married in December 1990 at Burnt Oak Registry Office..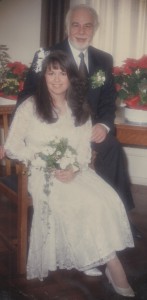 Laurence had always wanted to retire to somewhere in the sun and by the sea so they visited the Costa Blanca over Christmas and New Year 2003/4; loving the area, so similar to their favourite South of France, they bought a flat off plan in Calpe in February, where they spent holidays before letting their English home in August '06 and moving to Spain permanently with their two dogs. Six months later, knowing it was the right decision, they sold the house in Mill Hill and subsequently bought their villa in Moraira.
Shirley had researched Jewish facilities in the area; the first function they attended was a Purim lunch at La Nucia. Laurence recognised the clown in front of him by his giggle – in spite of the make-up and blonde pigtails; it was (the late) Melvin Danciger, who he had last met at a youth club at the age of 12! Three couples gave Shirley their phone numbers – Andrea & Tony Katz, Jacquie & David Davidson and Gloria & (the late) Arnold Richmond, who they bumped into a few weeks later in Brent Cross and were warmly greeted. They soon discovered mutual friends in England and Shirley and Laurence had their first taste of the welcoming warmth of CIDA.
Laurence became Secretary of the Shul and Shirley the Membership Secretary – a role for which she is ideally suited with her bubbly personality; she joined the Social Committee which she now Chairs and is also currently Hon Secretary of the Shul Board.
Laurence was Barmitzved in our Synagogue in 2014 officiated by Mario Pereira assisted by Geoffrey Hurst. Shirley hosted a party for over 70 in our community centre after the ceremony and they both consider that the Jewish Community has added an important and vital aspect to their lives in Spain. In addition to their commit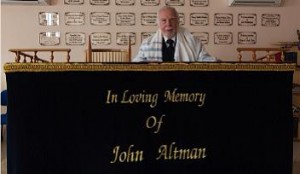 ments to the Shul they are both very busy people; Laurence is a Freemason, a keen photographer and active musician, both composing music and playing blues harmonica and keyboard with a local group who perform for charity. Shirley is Group Co-ordinator for the U3A of Moraira-Teulada, where she looks after some 50 groups, ranging from history and art lectures, through a wide variety of activities to dining out (she seems to attend most of them too!)
As a footnote, in 1985 Coopers & Lybrand asked Laurence to open a Corporate Recovery division in Plymouth. As his father had always maintained contact with his sponsors the Hershmans, he knew that they had now become the Hursts of Plymouth. So Laurence phoned the number he found in the local telephone directory for Sidney Hurst and was answered by Geoff. They met up in Plymouth where the two fathers had an emotional reunion. The Baehrs and the Hursts have never lost contact since and Geoff and Rona attended Shirley and Laurence's wedding. I am sure all readers will agree that the Baehrs are prominent and valued members of the CIDA community, welcoming newcomers, visitors and part-timers with warmth and hospitality. May this be so for many, many years.