Howard Goodstein Personal Tribute from Jackie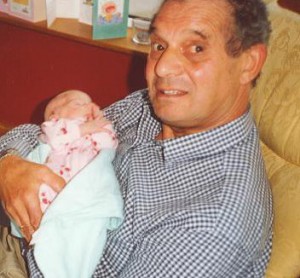 Howard was born in Mother Levy's maternity home in October 1934 and spent his early years in Evering Road, Stoke Newington, London.
At the age of 8 the blitz in London intensified and the family emigrated northwards to Northampton and eventually moved to Abington Avenue, across the road to the local cricket and football ground, the perfect place for a teenager to grow up. Every opportunity was taken to enter the ground to watch HIS team practising their sport.
This hobby was disrupted when the army demanded that he report for duty. He spent 1952-1954 in the cook house whilst serving in the army catering corps in Germany. When asked about his most memorable moments during his service career he would always reply quoting one incident when they served sour milk at breakfast and missing being sent to fight at Suez because another soldier, Brian Findlay, was sick. Brian was soldier number 10 on the list. The first ten went to Germany and the second ten to Suez.
When he returned to Northampton after army life he tried a few different jobs all very short stints including selling furniture, linen, lighting and finally a cutter in ladies fashion. At the age of 23 he decided to learn to drive and start in business as a market trader, that was skirts and not stocks and shares! Under the tutorage of his Father he had a long apprenticeship while his Mother made the stock in their home. He worked in Northampton, Banbury and Biscester.
Howard was 23 when we met at the Cafe de Paris on a Sunday in April. I had gone to a dance with my girlfriends and Howard had gone to the dance with his childhood friend Neville. It was my first time out since returning from South Africa. My Father had sent me away to separate me from a two year relationship with a boyfriend. He said I was too young as we had met when I was 14 and I was 16 when I left for South Africa. I was 17 when I returned but was not allowed to see this old boyfriend but as luck would have it he was at the same dance. Howard had asked me to dance and the old boyfriend noticed and tried to interfere. Howard was furious and said "let's leave". He was not letting go although he did not know about the old boyfriend and I did not tell him.
Our courtship was very staggered, the reason was that Howard only came to London on Sundays. That left 6 other days to be entertained. He used to arrive at my house about 3.30 – 4.00pm. On one occasion I had a date on Saturday evening and was asked out again on Sunday. My reply was I can do lunch only. I returned home at 3.00pm to find my Mother on shpilkers. Howard had arrived at 2.00pm!! I was not a mind reader and explained that I had a call from a visiting South African who needed some help. He was quite happy to accept that story.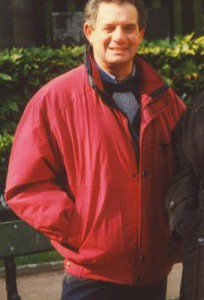 After about 15 months Howard said "Don't you think we ought to get engaged?" My reply was " are you making a proposal?" His reply……."Call it what you like !" We got officially engaged in Summer 1959 and married on 5th March 1961 at New West End Synagogue in London. We made our home in Watchfield Court in Chiswick. When Paul was born the following year we moved to a house in Kingsbury. Our son David was born in 1965 and our Labrador dog in 1969. Life was very normal. Neville, Howard's friend from Northampton lived at the end of the garden. We had two corner houses, back to back. Their children and ours had a very close friendship. It was around this time that Bill Turney came on the scene. Then a schoolboy looking for a job before and after school. He used to help Howard to unload the van in the morning and load up again in the evening. He later graduated to a Saturday help and kept this job for many years.
In 1977 I went, with my Mother, to help my aunt for 6 weeks over Christmas in her curtain shop. We did a lot of business then and also whilst she was on holiday. Unfortunately, my aunt was later diagnosed with cancer and I continued in the shop whilst she underwent treatment. I was glad to help out and never left as my aunt died two years later. In 1984 my uncle closed his shop nearby and retired. He asked if I wanted to buy the business. It was at this point that Howard gave up skirts and changed to curtains. He would now be away from open markets in all weathers. In 2000 we closed due to demolition. It was a forced retirement as Howard was 65 and perfect timing.
We had bought an apartment in Gandia in 1974 as David suffered from psoriasis and needed time in the sun, so we made frequent visits over to Spain. We made many friends, mainly from France and the children did lots of exchanges visits over the years. In 1986 we moved apartments never imagining it would become our permanent home.
In 2003 we decided to sell up in the UK and move to Spain. We thought we would give it a year and re-buy in the UK, but it never happened. We never regretted our move and had a wonderful life in Spain. Our happiness was complete until Howard became ill in November last year and ten weeks later he died. We had enjoyed a wonderful time together- 53 years of marriage tragically cut short. I have a lifetime of memories of a truly wonderful man.
Rest in peace. I love you.
Jackie
P.S. Along the way we gathered 6 grandchildren- five boys and one girl 16;16;14;12;10 and 2.