Judah Hyam Synagogue, New Delhi, India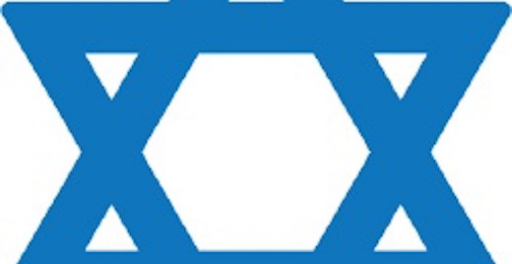 The following article was taken from the website of the Judah Hyam Synagogue in New Delhi, India and the synagogue have kindly given us permission to reproduce this on our website . There is also a link to their website in the links section of our website.
JUDAH HYAM SYNAGOGUE, NEW DELHI, INDIA
The presence of Jews in Delhi goes back many centuries, even before the British colonial era. When the capital of India shifted to Delhi, Jews were present in the vital railways, defence and central government services. During the Second World War there was influx of British and American troops and services in New Delhi for Jewish soldiers were conducted by Army chaplains. A few German and Polish Jews, who escaped the Holocaust, also settled in the city.
To cater to the growing religious, social and cultural needs of the community, the Jewish Welfare Association was formed in 1949 on the initiative of Late Mr. Ezra Kolet, Mr. Joshua Benjamin Bhonkar, Mr. Baruch B. Benjamin and Mr. Jacob Solomon, the Station Master of the Delhi Railway Station. This well-knit organisation felt the necessity of a Prayer Hall cum community Centre of its own. The foundation stone was laid on 12th February 1956 and the building was constructed at a total cost of Rs. 23,695 and dedicated on 2 September 1956. Late Dr. Rachel Judah made a substantial donation of Rs. 4,000/- in memory of her father Khan Bahadur Dr. Judah Hyam thus the prayer hall was named "Judah Hyam Hall" and later sanctified as a synagogue. The Hall was designed by Late Mr. J.M. Benjamin who at that time was the Chief Architect to the Government of India and Secretary of the Urvan Art Commission. Later one Sefer Torah was donated by the Knesseth Israel Synagogue of Minneapolis, USA through the kind favour of Leo Gross. Another Sefer Torah was donated subsequently by the Federation of Jewish Agencies of Greater Philadelphia. The first Haftarah Sefer was donated by David Benjamin Rohekar of Bombay. The brass Ner TTamid, ceiling oil lamps and the Teba(Bimah) were given by Late A.E. Isaac of Ajmer. Jacob Miller of the United States sent a special donation for the installation of the Aron Kodesh.