RTVE programme Shalom on air Sundays at 09:15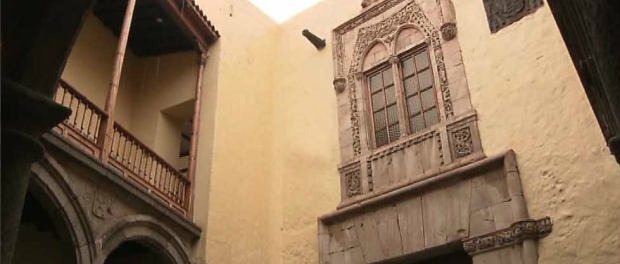 RTVE weekly transmission Shalom (in Spanish, of course) goes on air on Sunday at 09:15.
From the introduction: "Presentado por: David Gozlan Dirigido por: Coty Aserín Shalom es un programa semanal que se emite los domingos por la mañana dentro del bloque dedicado a programas religiosos, dirigido por Coty Aserín con la colaboración de Gema Ruth Lazovsky y David Gozlan.
Descubrimos cada semana los elementos esenciales que crean la causa y base de la existencia del Pueblo de Israel y su existencia a pesar de las circunstancias adversas. Estos elementos no dependen de la tierra, el lenguaje, la cultura, la raza o la herencia genética. El único factor constante que preservó al Pueblo judío de todas las vicisitudes es la tenacidad con la cual se adhieren a su herencia espiritual. Y es esta herencia la que Shalom nos descubre cada domingo a través del análisis sobre temas de actualidad como ciencia, educación, festividades, cocina medicina, mística…"
All past transmissions are available on this page online.